balancing through breaking brightness. concrete depths



site specific installation
exhibited at Monolog Gallery, Belgrade Serbia
curated by Jan Gustav Fiedler + Denis Leo Hegic
2022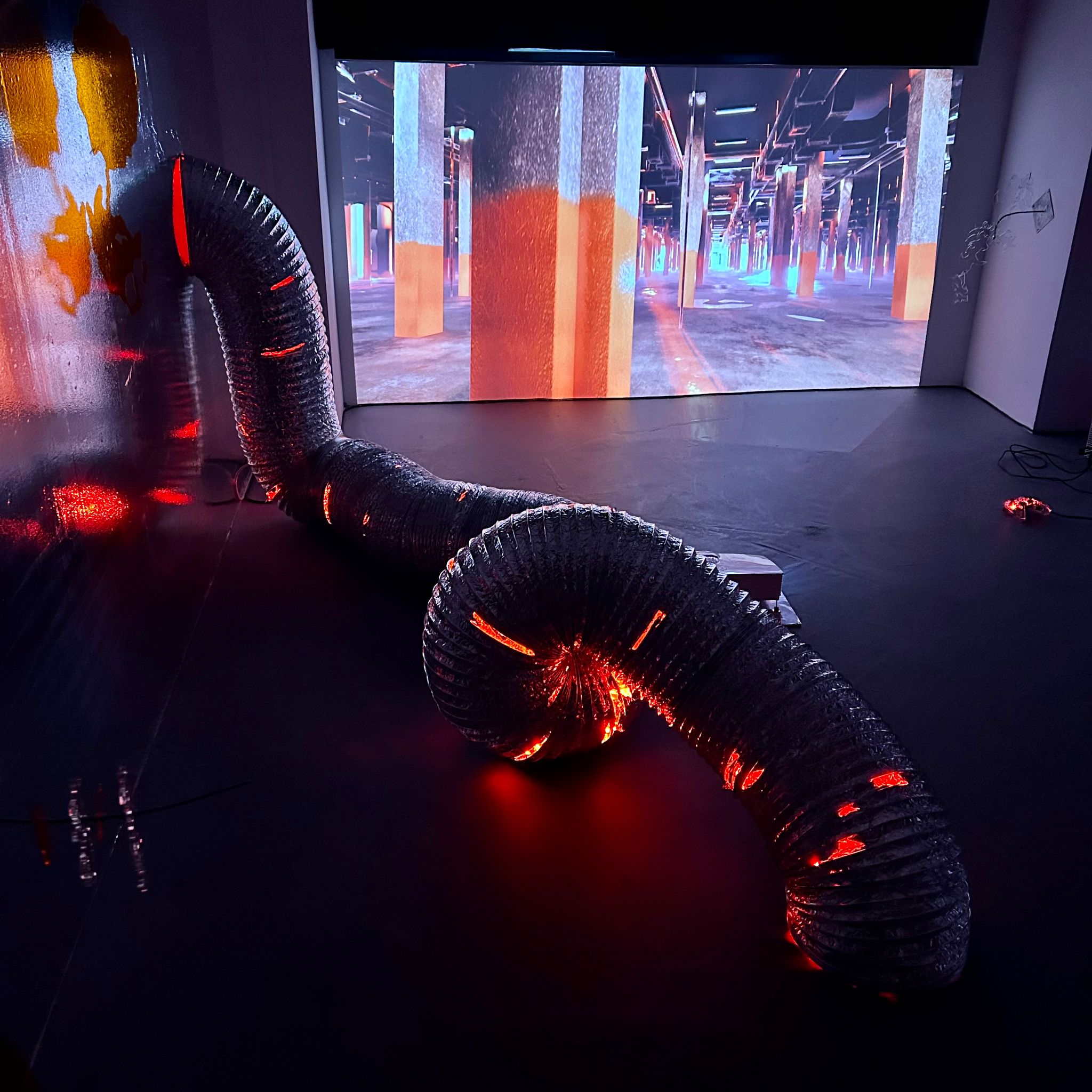 Hollow passageways echo into the infinite. Space erases space, as auburn hues wrap around the cold grey surface. Horizons distort into endless loops; light - flicker fades across calcified striations, hidden behind layers of warm, enticing haze. (Un)familiar objects call, towards ephemeral traces spilling across screen and into whispers.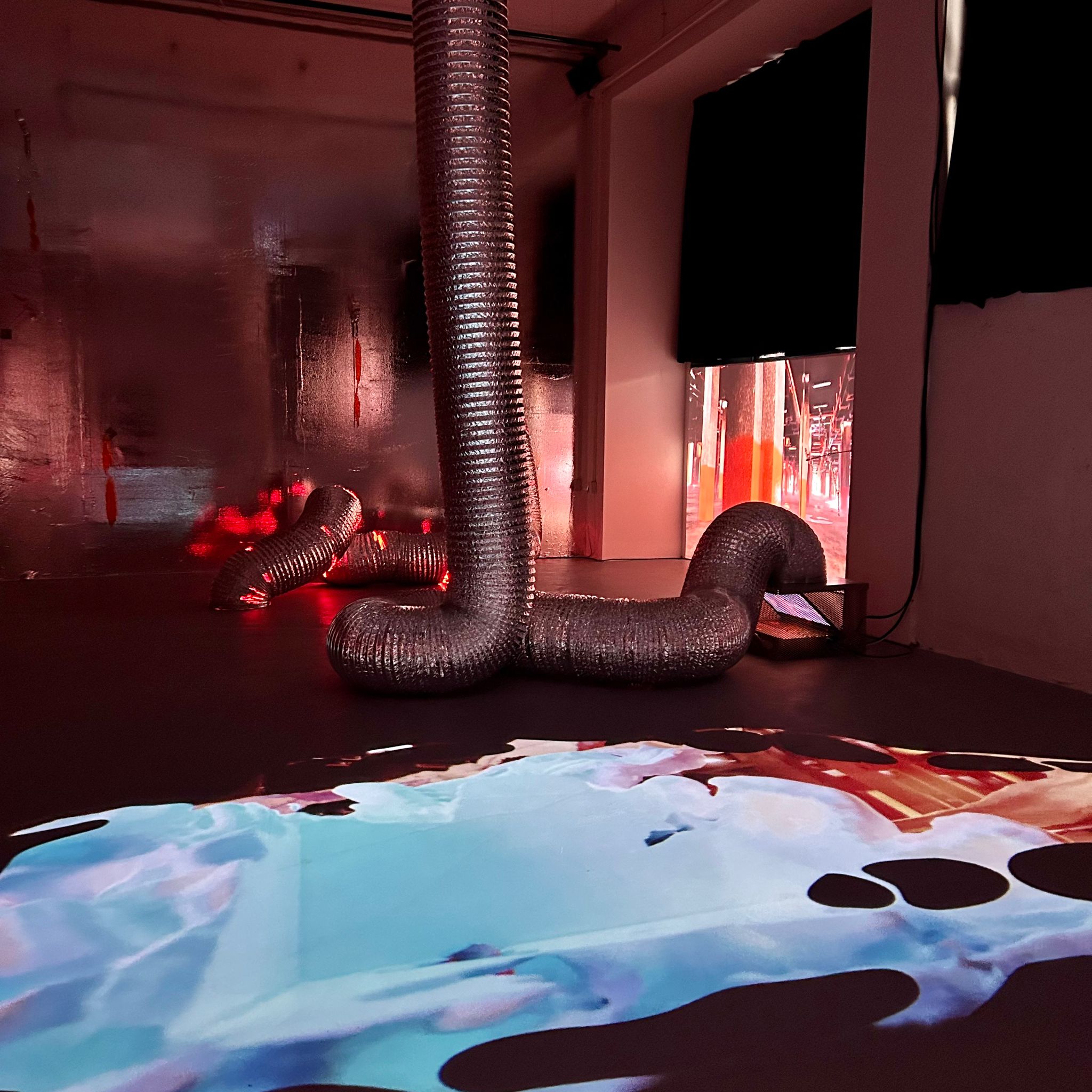 room69 slips between hybrid installation formats, combining the spatial qualities of Belgrade's Monolog Gallery with the virtual domain of Google Maps, to create a dynamic portrait of a motion/less in-between. A seemingly endless corridor of (un)masked grit with a looming sense of unease silhouettes the virtual environment created for the exhibition. This elusive setting, generated as a parkade in its metaphoric representation distorts between a space of familiarity and discomfort at the edge of unknown feelings. In open dialogue with Monolog Gallery's locale, room69 searches for a moment of transition, where dusk gradually fades into dark, and life begins to contrast. The works featured in the exhibition are viewable across a user-controlled path, objects that take different shape depending on your point of view.





These digital works appear outside of the screen as traces, obscure matter occupying the gallery space. These ephemeral shapes and gestures are embraced by a thick layer of sonic textures that interact with space, object and viewer. The multi-channel sound creates a dizzying comfort between controlling the movement of the virtual worldview and its counter presence in its spatial positioning.






room 69 continues to develop a world-building approach to new media arts practice, mixing computer-generated imagery, sound, interaction and sculpture within evolving installations. balancing through breaking brightness. concrete depths provides a new exhibition for research, experimentation and display.





thank you to the generous contributions, collaborations and support of

Monolog Gallery

Supermarket Lab

Austrian Cultural Forum Belgrad