i wish you were not here


group exhibition
2021
online on google maps



In the collective's sophomore exhibition, "i wish you were not here", the group utilized Google's street view functionality to create a hybrid exhibition intervention and virtual experience.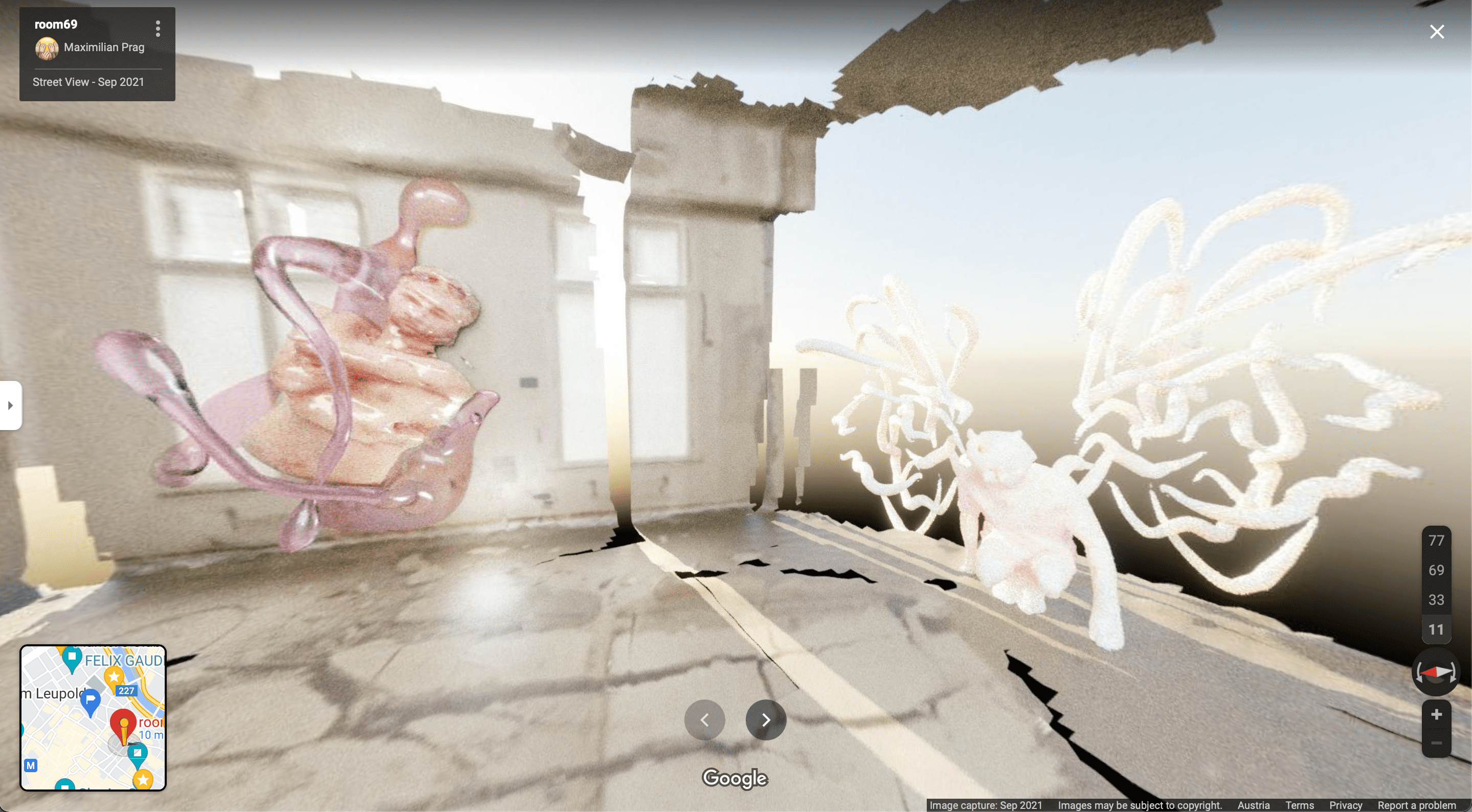 Topologies of virtual space that mirror real-world locales have evolved inato a new architectural arena for the creation, exhibition, distribution and experiencing of art.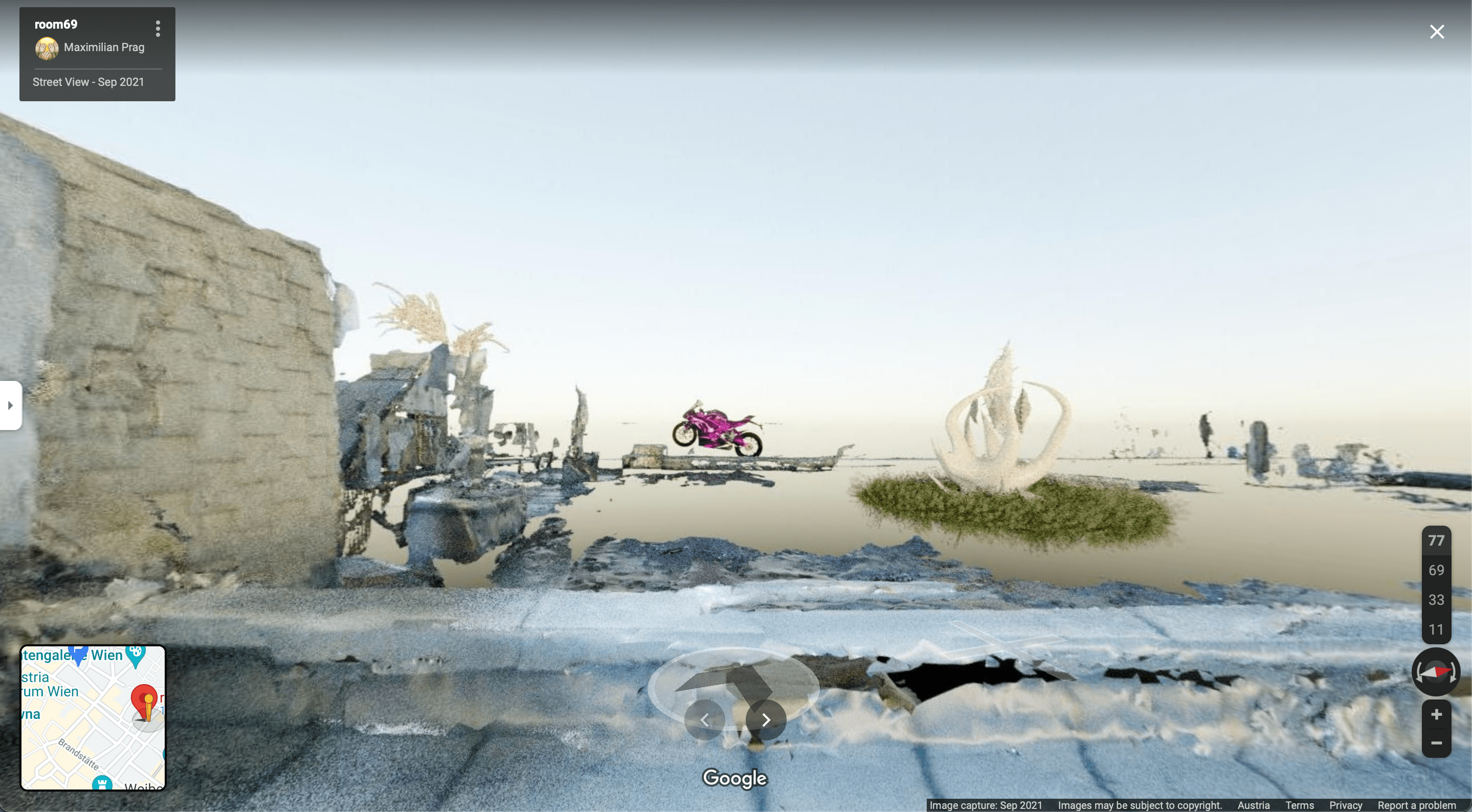 These virtual landscapes, however uncontrolled, uncurated, unmanaged, pull on the atmosphere of the physical areas in which they are anchored, toying at protest and deconstruction, and push beyond the appearance of "the real."




Virtual topologies reflective of their physical counterparts can develop a dialectic understanding of the way organism, object, space and environment mutually construct each other.




participating artists:

Rebecca Merlic, Josepha Edbauer, Lukas Dworschak, Carmen Blum, Winona Hudec, Brooklyn J. Pakathi, Cristian Anutoiu, Julian Schock, Hannah Neckel & Maximilian Prag




3D scans, architectural concept and visualization by Maximilian Prag and Cristian Anutoiu




for Bless'ed Curse, a massively multiplayer, decentralized project organized by soloshow.

http://soloshow.online/blessedr00m69.html

https://goo.gl/maps/Q1kB3gUjdRpU2Y8WA