somewhere between there and here

group exhibition
2021
Vienna (AT)



SBTAH is a collective exhibition of artists interested in their individual responses to notions of fluid networked systems, showcasing a diverse crosssection
of new sculptural works in a variety of scale, approach and medium.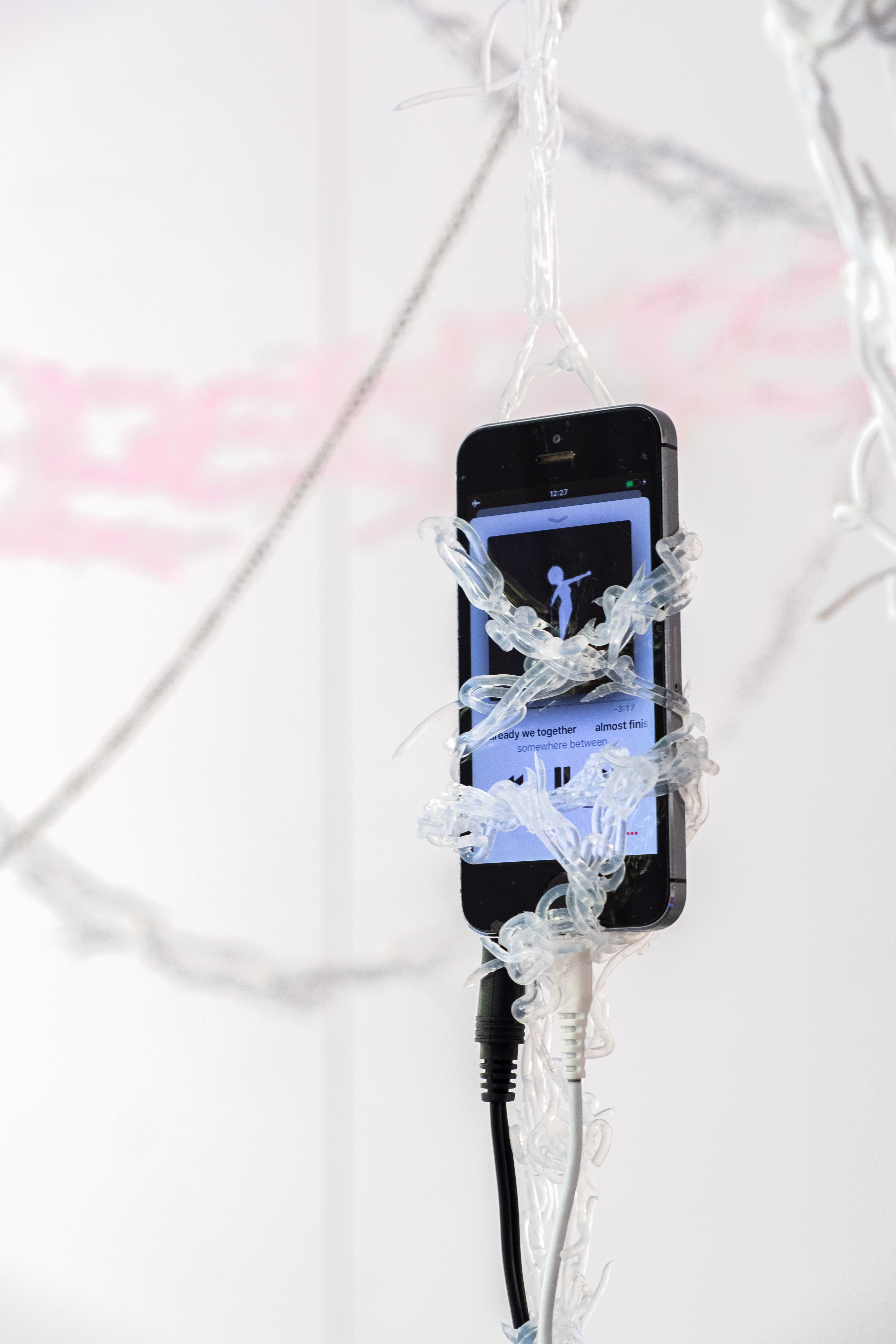 Combining the connective pathways of electronic communications, creative process, and contemporary art practice, the artists' works have been appropriated into a greater contemporary discourse around popular internet culture, invisible traces, the body/ mind as a liquid being, and even perhaps a future we all collectively could work towards.




Somewhere Between There and Here is an exhibition of hybridity that approximates the associative organisms and structures that constitute it. With this, the artists meditate on the rigid and/or flexible social structures and speculate on a shared future from a more nuanced perspective.




artists

Cristian Anutoiu
Carmen Blum
Lukas Dworschak
Josepha Edbauer
Hannah Neckel
Maximilian Prag




curated by Brooklyn J. Pakathi



photos by Maria Belova




videoscreenings
Maria Bacilla
Erin Sankey
Maximilian Prag
Josepha Edbauer